La Vegas 2015 Trip
Digital Dealer 19 &
Michael Jackson ONE

October 5, 2015

Page 1 - Digital Dealer & Michael Jackson One
Page 2 - Lakeside at the Wynn & Le Rêve
Page 3 - Drai's Nightclub & Fountains of Bellagio
Page 4 - Finishing up & flying over Arizona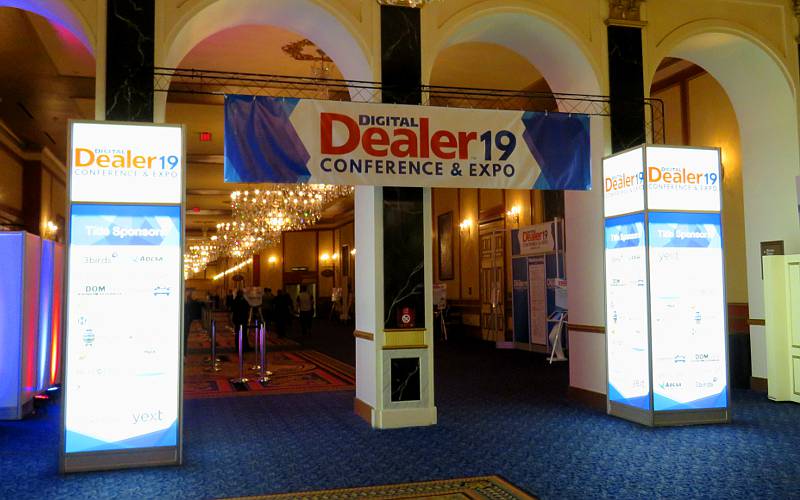 Digital Dealer 19 Automobile Conference & Expo
I was at 4AM on Monday morning and took the 6:10AM Southwest Airlines flight to Las Vegas, Nevada. The flight arrived about 7AM and I was at Paris Casino in time for the first Keynote Address, by Grant Cardone at 8AM.
Before checking in at the Digital Dealer Conference, I asked at hotel registration when I would be able to check in to the hotel. The desk clerk said possibly after 10AM, but definitely by noon. Consequently, I returned to registration after lunch and waited in a long line, only to be told that if I would like to have a room at that time, there would be an additional charge. That was a little annoying, but the clerk said that I could go ahead and register then and would only have to pick up the key at a different station after 4PM. Of course the wait to pick up a key later took even more time than the registration at mid day. Another Olathe Ford Lincoln employee attending the conference had a similar experience with the hotel.
Getting back to the conference... Digital Dealer Conference & Expo is a three day business expo with over 100 presentations by digital technology experts regarding the online aspects of all areas of automobile operations. My personal focus at the conference was on marketing, search engine optimization and social media. In addition to the Keynote, I attended 5 sessions this day, all of which had value.
A free lunch was served at 12:45, but having got up at 4 AM (2AM local time), I was too hungry to wait when the morning sessions ended at 11AM, so I had lunch at the Paris hotel's Le Village Buffet. The buffet was OK, but not worth $25.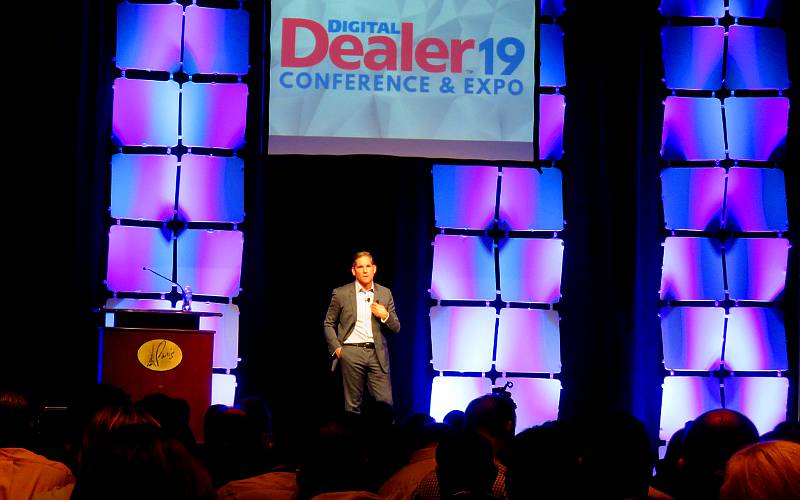 Grant Cardone - sales training expert and motivational speaker
There were only about 20 people in line to enter the Paris buffet ahead of me, but it still took about 20 minutes to pay and get a table. I spent those minutes on my phone selecting a show to see this evening and buying a ticket. Many shows which I would like to see are dark on Mondays, but I selected Michael Jackson ONE by Cirque du Soleil. When the afternoon sessions let out and I finally had a hotel room, I searched for a quick place to have a good supper near at Mandalay Bay and decided on the Burger Bar in Mandalay Place, the mall between Mandalay Bay and the Luxor.
None of the specialty burgers grabbed me, so I had them assemble an angus burger with Swiss cheese, caramelized onion and bacon. It was good, juicy hamburger cooked exactly as I ordered. The "fat" fries. were fresh cut with a very crispy outside, while tender inside. I enjoyed this meal much more than lunch and it was $3 cheaper than lunch, but still expensive for a burger and fries.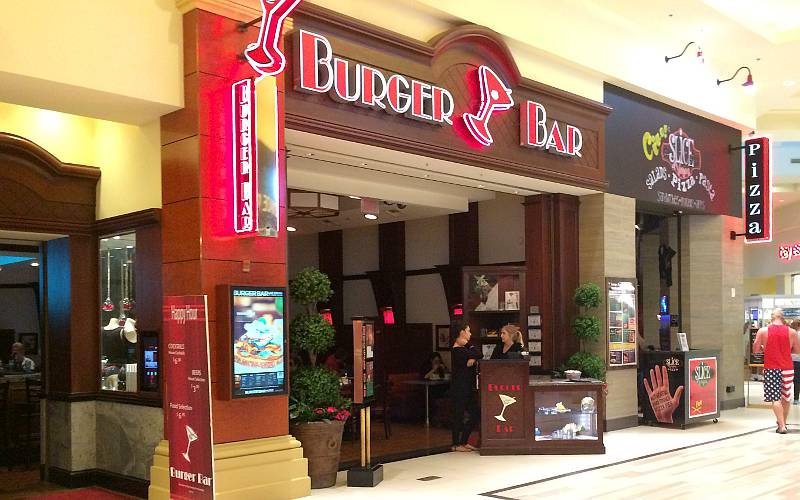 Burger Bar in Mandalay Place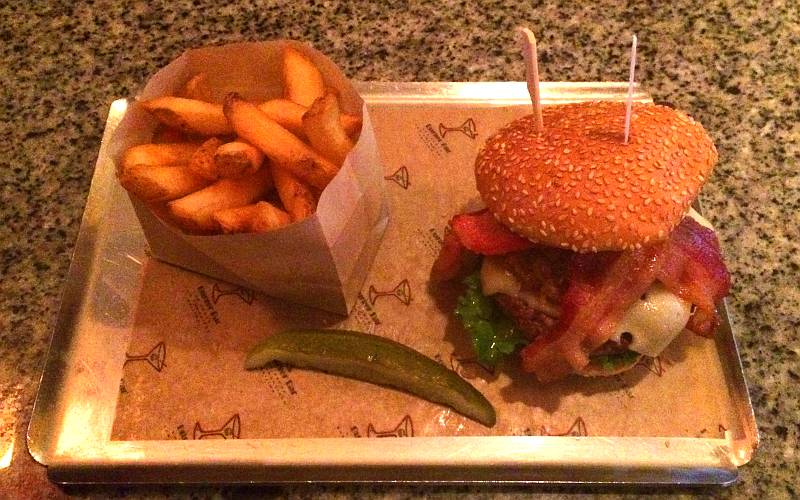 Angus burger
I had a good seat for the 7PM show - 8th row, near the center, with an empty seat next to me. The show was very entertaining and it was hard to see all of the dancing and acrobatics taking place at different parts of the the theatre at the same time. It wasn't just about the visuals, the remixed Michael Jackson songs play through 5,800 speakers and at times it felt like I was inside the music. There was no Michael Jackson impersonator, but for one number near the end of the show, a holographic Michael Jackson dances and interacts with the performers. Photography was permitted before the show, but not during.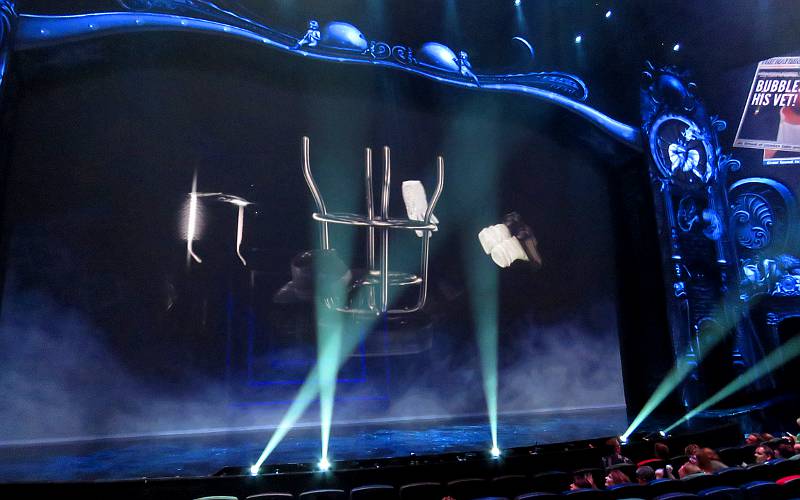 Michael Jackson ONE
Following the show, I walked north through several of the casinos along the Strip, avoiding the on and off rain. At the MGM Grand, I caught a monorail to Bally's, which is connected to Paris.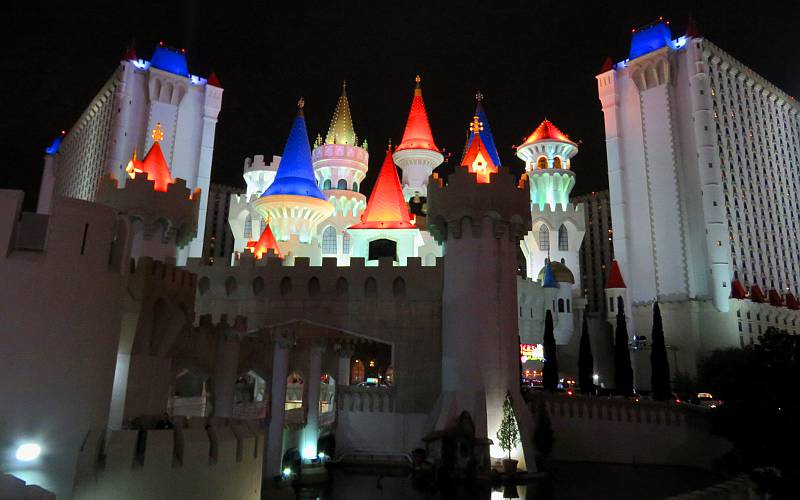 Excalibur Hotel & Casino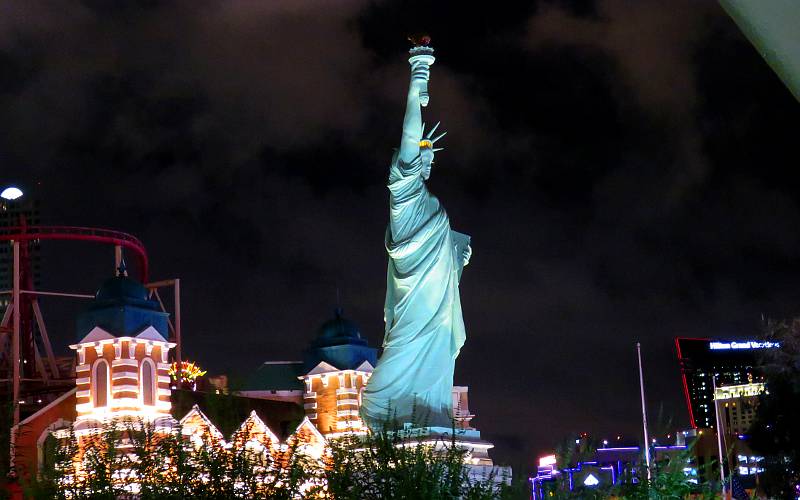 150' replica of the Statue of Liberty at New York-New York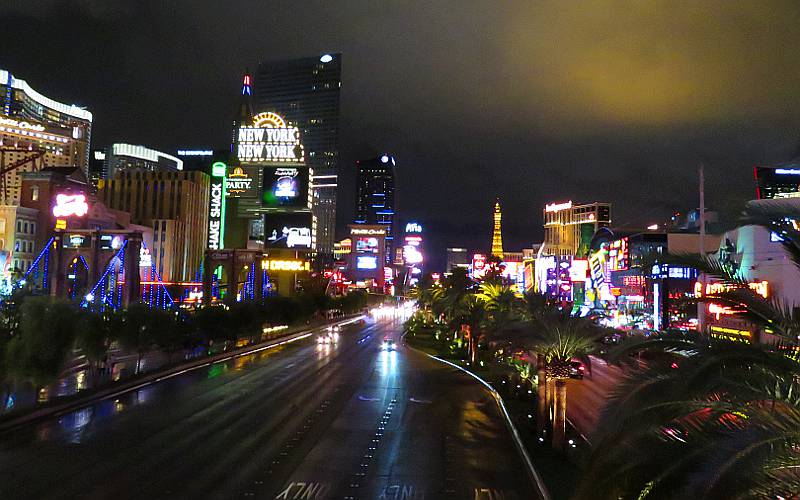 The Strip - Las Vegas Boulevard

Digital Dealer & Michael Jackson One Lakeside at the Wynn & Le Rêve
Drai's Nightclub & Fountains of Bellagio Finishing up & flying over Arizona