Cirque du Soleil & Downtown Disney Thanksgiving

2011 Thanksgiving week family vacation to Northeast and East Central Florida including visits to St. Augustine, Universal and Cirque du Soleil.

Page 1 St. Augustine
Page 2 Universal
Page 3 Downtown Disney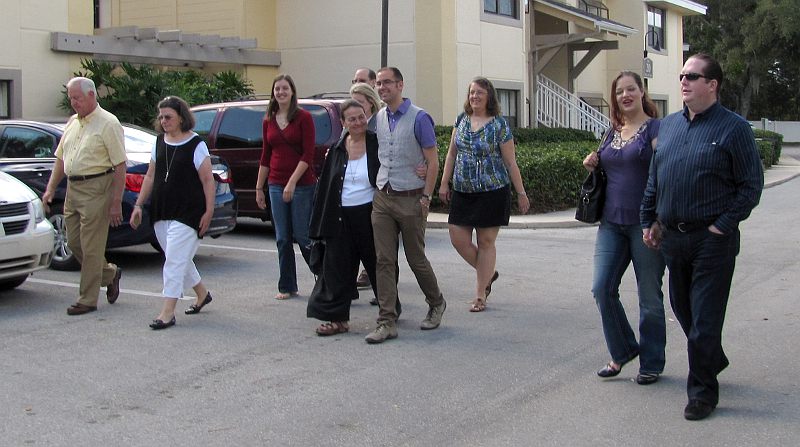 Our family walking to Thanksgiving Diner
Thursday ­ day 6 (Thanksgiving)
Our Thanksgiving dinner was an average buffet at the resort. Four years earlier, most of the group had been here for Thanksgiving and they were impressed with the food quality at that time.
In the early evening, we drove the short distance to Downtown Disney where seven of us had tickets for the early show of Cirque du Soleil - La Nouba. It wasn't one of my favorite Cirque shows, but was still very entertaining and I am glad we went.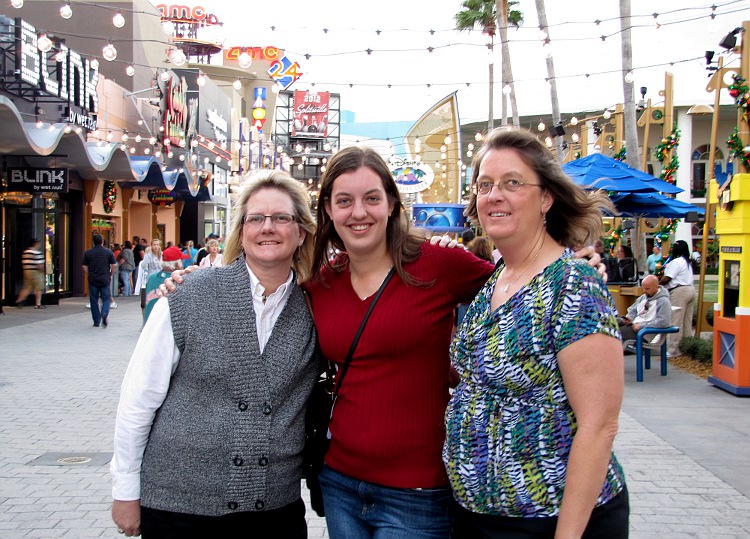 Nancy, Mary and Linda at Downtown Disney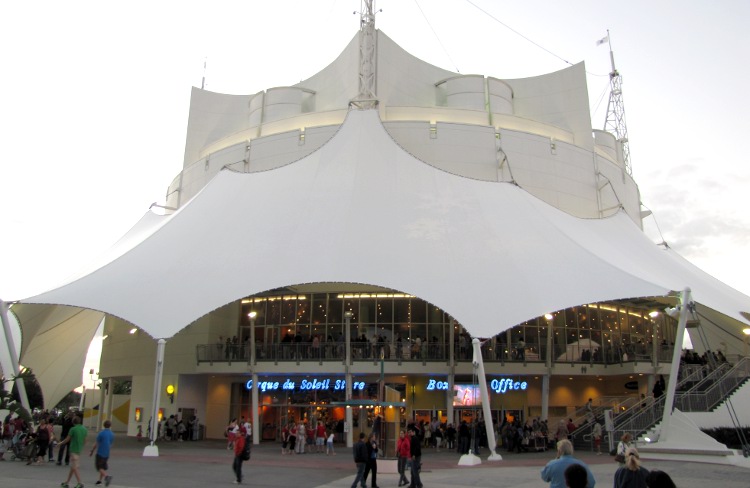 Cirque du Soleil La Nouba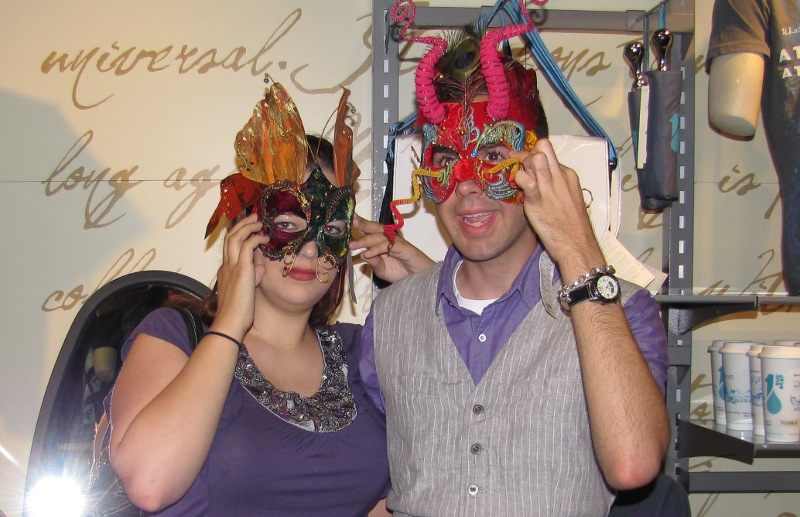 Jesi and Thomas trying on masks at the Cirque du Soleil La Nouba Store
Most of the rest of our party joined us after the show and we decided to have supper at the Wolfgang Puck Café. The food was OK, but the menu seemed very limited. The service was so bad we almost demanded that the automatic tip for large parties be removed.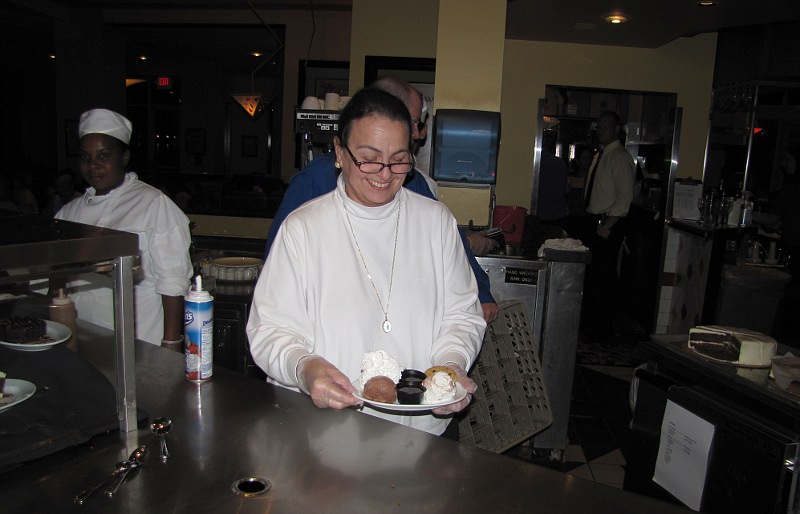 Fay making her own sundae at the Wolfgang Puck Café
We particularly enjoyed the shopping in Downtown Disney where we found several interesting arty shops. Jesi was delighted to discover that the artist who had drawn some penguin pictures was present to personalize the back of the artwork. We had a hard time getting her out of the store so we could slip back and purchase another piece for a Christmas present.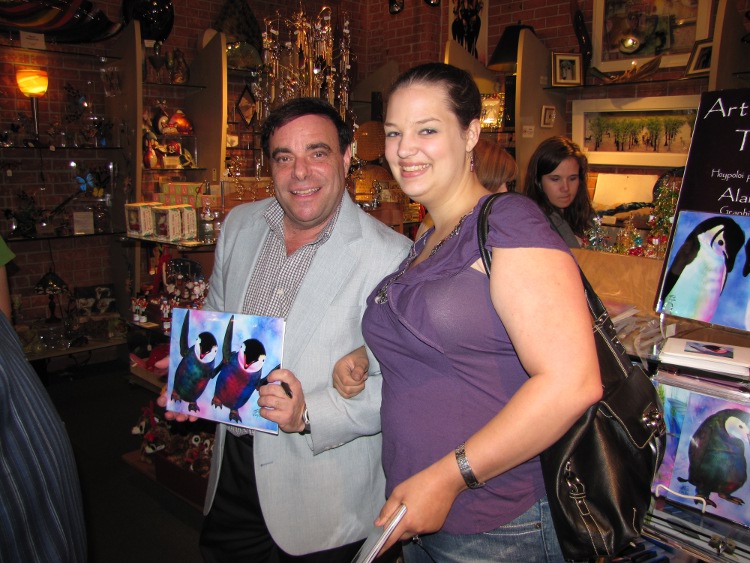 Artist Alan Foxx and Jesi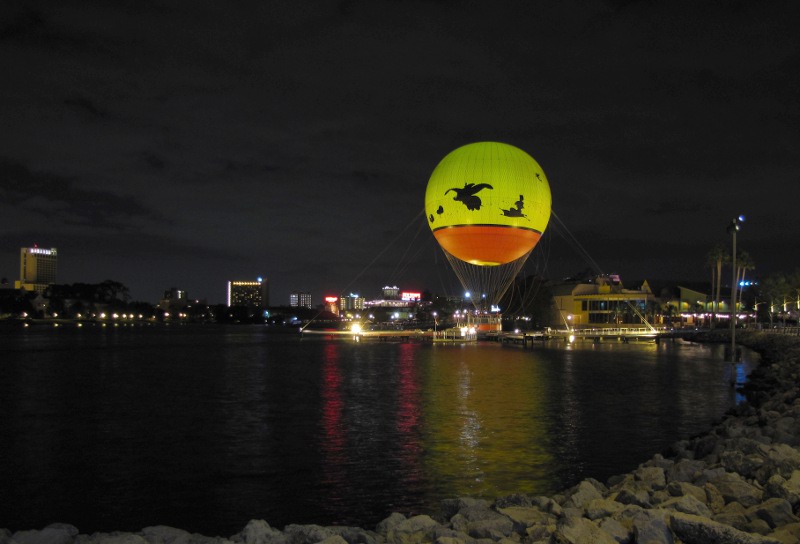 Characters in Flight takes you 400' above the Magic Kingdom and Downtown Disney in a tethered balloon. (prints for sale)
Friday ­ day 7
Friday was another low key day. Linda and I played more tennis and part of the family went shopping. For lunch we went to the nearby Orlando Ale House. Ale House is a Florida chain and I enjoyed their food and atmosphere in Naples. This location did a good job on salads and fried seafood.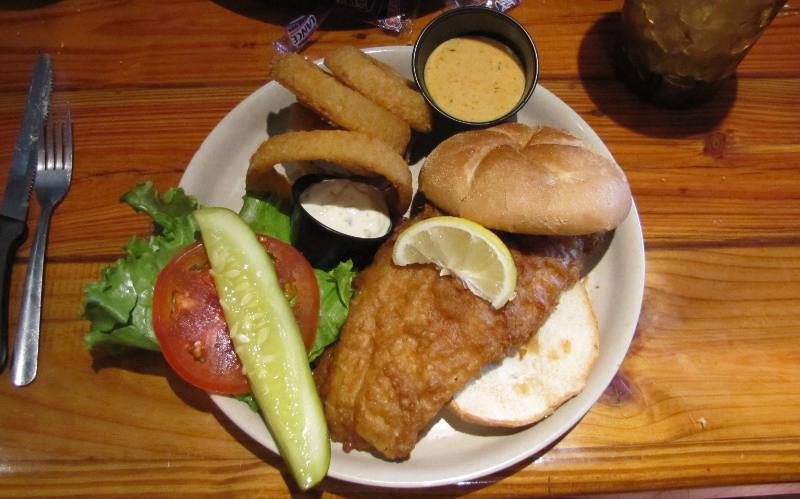 Grouper fresh fish sandwich ($99 with choice of onion rings or fries)
We returned to the condo for an evening of conversation and games. Also for a Lipp family Thanksgiving tradition - Turkey Heavens made with toast, turkey, tomato, bacon, cheese, cooked under the broiler.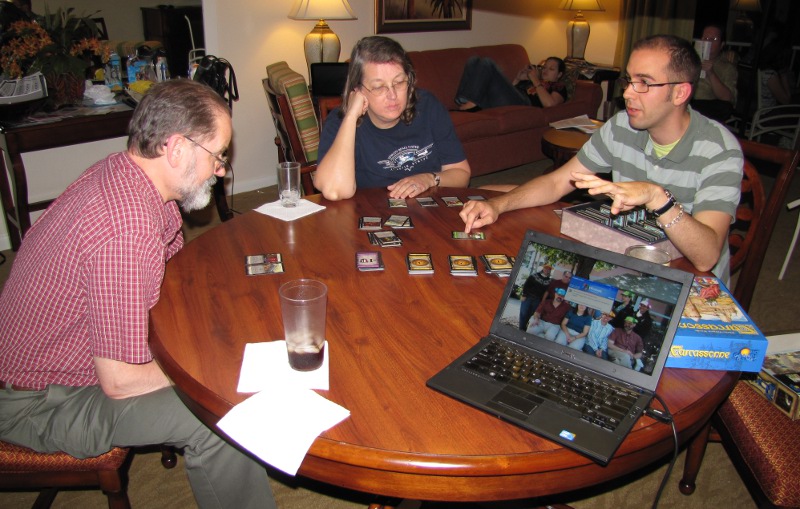 William, Linda and Thomas playing Dominion
Saturday ­ day 8
Our last day was a travel day. Linda, Mary and I drove back to the Tampa airport and retraced our route home through Dallas. The trip home was uneventful.
Page 2 Universal Studios and Islands of Adventure