Lunch at Rubio's Cuban Café
May 15, 2010

Lunch at Rubio's Cuban Café in Cocoa Beach, Florida - the best food of the Space Coast vacation.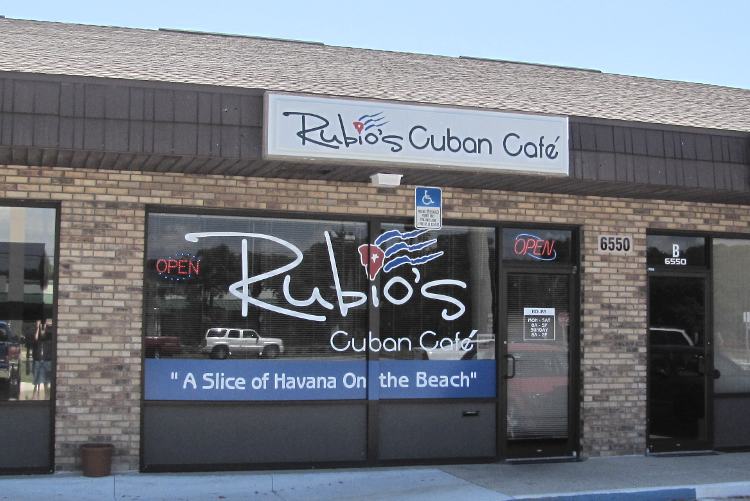 Sunday ­ day 5
We had another leisurely start. After packing, we said our good byes to old and new friends and checked out of the hotel.
I had planned to have lunch at the Fat Snook restaurant at the south end of Cocoa Beach, but had misread their web site and it was not open for lunch. We went on to Boston Beef and Seafood, another restaurant which had been recommended to us, but it turned out that they only serve breakfast on Sunday mornings and would not serve lunch until after noon.
So we tried a restaurant that had caught my eye several times during the weekend, Rubio's Cuban Café at 6550 North Atlantic Avenue
in Cocoa Beach. It turned out to be the very best food of the weekend.
Rubio's was opened just a year ago by Javier Gonzalez. It was a major career change for Javier, who previously worked in the construction business. The small, attractive restaurant has just 5 tables and most of them were full the entire time we were there. We had a delightful conversation with the family at the adjacent table, who had two young daughters.
The menu at Rubio's is half Spanish - half Cuban. Linda ordered the Pollo al Ajillo (chicken breast in Spanish olive oil, garlic and lime juice for $10.95) and I had the Camarones Enchilados (shrimp sautéed in a Cuba Creole sauce made with onions, garlic, tomato sauce and wine for $11.95). The Creole sauce was so good that I had to fight myself not to lick the plate.
Both dishes came with very good black beans, the choice of there types of rice and some sweet, fried plantains that were the best I have ever had.
I rounded out the meal with chicken soup and also had a taste of Linda's homemade flan.
If I ever return to Cocoa Beach and Cape Canaveral, Rubio's Cuban Café will be the first place that I dine!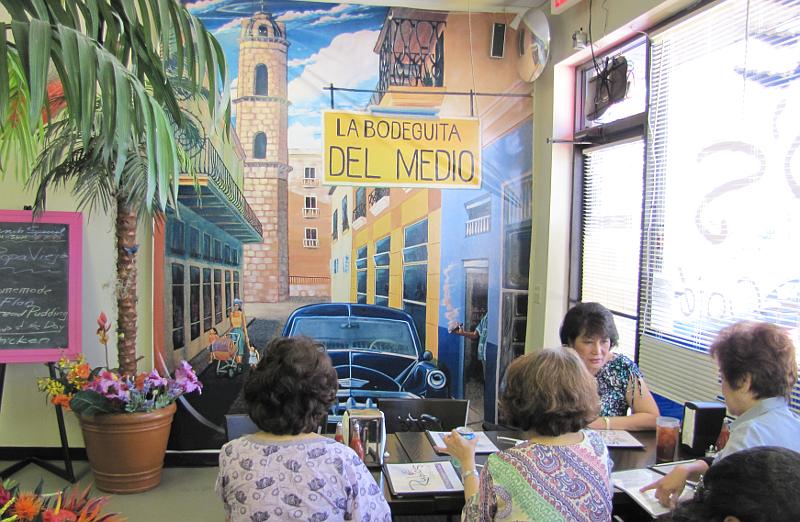 About a third of the tiny dinning room at Rubio's Cuban Cafe

The Chicken soup had excellent flavor as well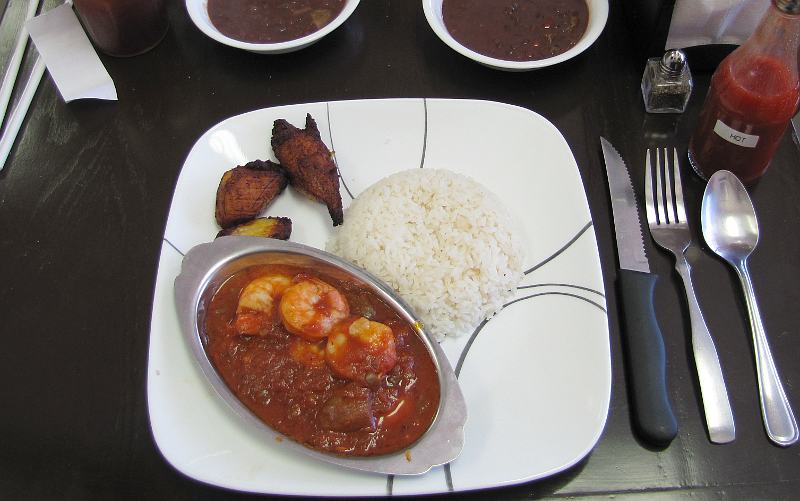 Plantains, rice and Camarones Enchilados (shrimp sautéed in a Cuba Creole sauce)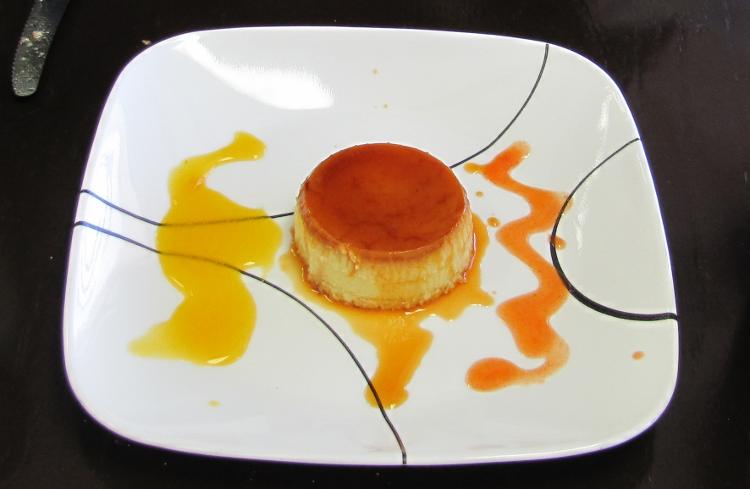 homemade vanilla flan with mango and guava sauces on the side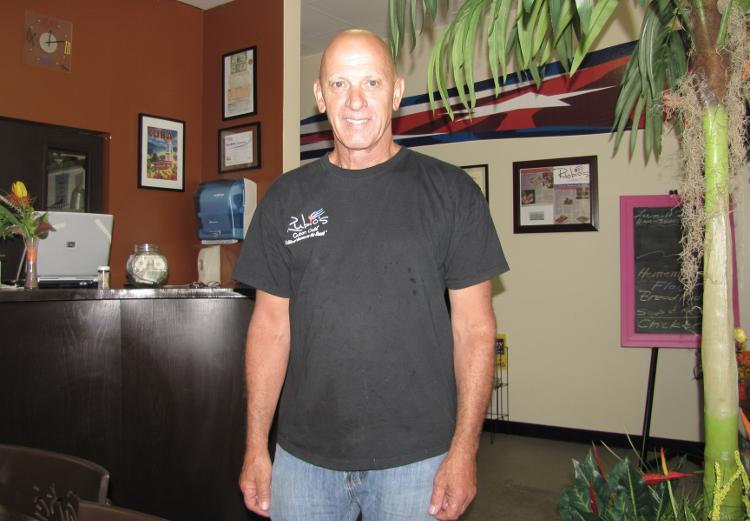 owner/chef Javier Gonzalez
Our drive back to the Orlando Airport and the flights home were uneventful.