Southwest Missouri Weekend
Joplin & Neosho November 24-26, 2006


Audree and I met in Neosho, Missouri this weekend. We saw the far southwest Missouri sights and visited Amy and her family.

For supper Friday, we stopped at Neale's Downtown Restaurant in Neosho: smoky, but otherwise a friendly small town restaurant. The onion rings were very good. Our sandwiches seemed odd, but it wasn't until we were well into the meal that we realized that they put my steak was on Audree's Ruben and her corned beef on my Philly cheese steak.

Saturday we drove 15 miles north to Joplin, stopping first at the George Washington Carver National Monument so I could research his time in Olathe.

We had lunch at the Colonels Pancake House. It was also smoky, but still an interesting little old restaurant. The burgers were overcooked and rather dry, but the chili was great.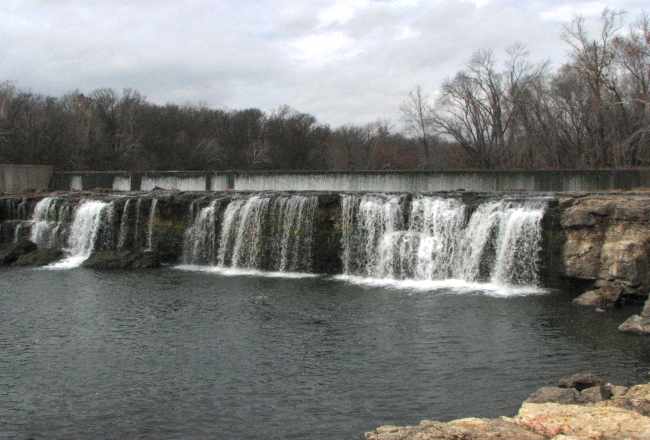 Grand Falls
After lunch, we stopped at Grand Falls at the south edge of town. I found mention of the falls on the Joplin web site, but it is almost ignored as an attraction. It a bit out of the way, there are no signs to provide directions, and the area around the falls is undeveloped. If there hadn't been other people there (mostly taking family photos) it would have felt like we discovered it.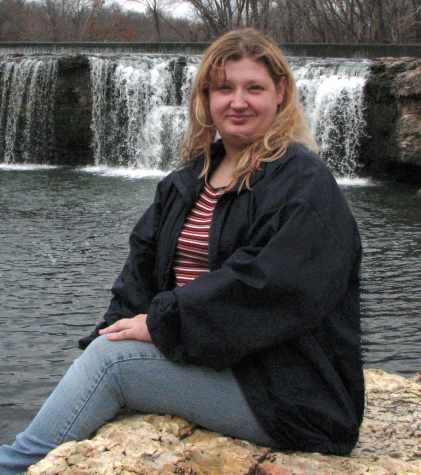 At a guess, the falls is about 10 feet across and 20 feet tall. It looked and sounded nice this weekend, but I bet it is spectacular during the rainy season. The chert that you climb across to reach the falls is also interesting.
On the way back toward Neosho, we visited the Reptile World Zoo - which I thoroughly enjoyed. There are many snakes & lizards, a crocodile, an alligator, and a few turtles & tortoises. There are many varieties of poisonous snakes, with the largest python about 16 feet long and weighing 300 pounds.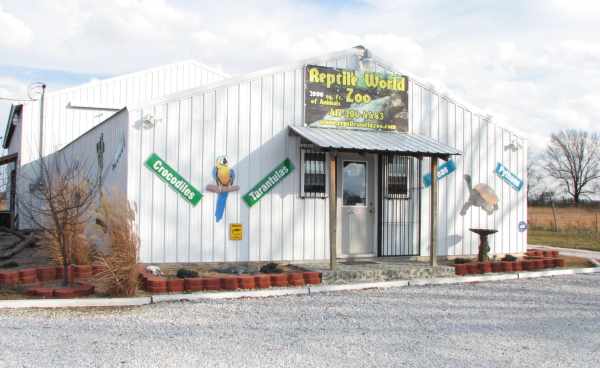 Reptile World Zoo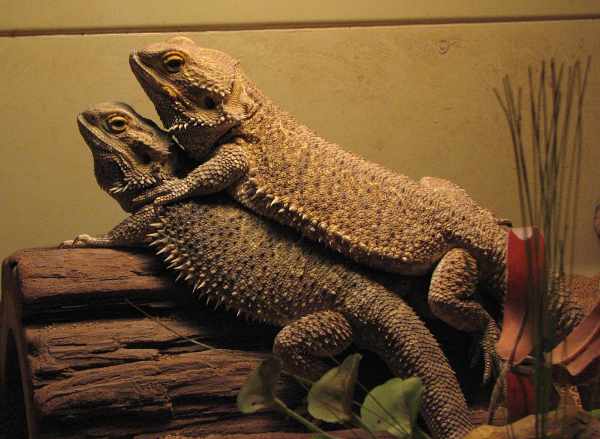 Bearded Dragons
The folks running the zoo are friendly and take time to talk about the animals and take some out of their cages for visitors to touch or hold. Audree had a great time with several of the snakes, including a 75 pound albino python.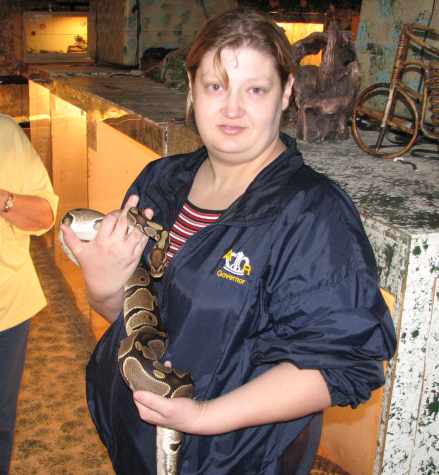 The zoo doubles as a snake refuge, so there are many boas. My only disappointment was the small variety of domestic snakes.
That evening Amy joined us and we went back to Joplin, to the Red Onion Cafe: nice upscale dining for a small town. My steak was very well prepared. I enjoyed being out for the evening with two ladies.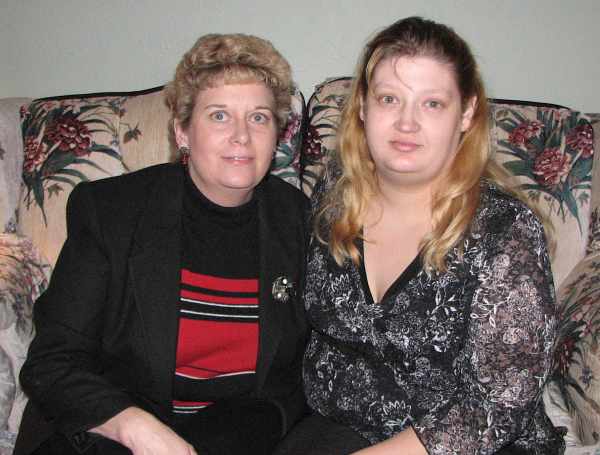 Amy and Audree
Sunday I helped Amy set up rabbit ears on her TVs. Mainly it consisted of finding the "input" settings, though the one setup did require some rewiring.
We took Amy's two smallest children (Kyle & Mia) to Undercliff Grill & Bar, which I visited the last time I was in town. A fun, genteel roadhouse built into the side of a cliff using the cliff face for the back wall. The kids loved the place and the claw machine where they could get candy.
The kids also enjoyed the Ford Expedition with TV and DVD which I had borrowed from the dealership. Yes I was showing off a little. I love kids in small doses:-)
Before leaving town, we all walked the grounds of the country's oldest National Fish Hatchery, and Neosho Big Spring Park.

Copyright 2006 by Keith Stokes My other trips.